This is the list of the 20 destinations in India which will fit your budget and will also give you unforgettable experiences and memories.
1. Pondicherry
It is a beautiful destination which will make you feel that you have entered a totally different dimension. Enjoy the beaches and French cuisine which is the specialty of this place and the best part is that it is not at all expensive.
2. Triund
This place is becoming really popular among the people who love trekking. Spectacular view, adrenaline rushes and a stunning starry night awaits you here which will suit your budget.
3. Gokarna
The hotels in this city are cheap so you don't have to worry about accommodation. A peaceful holiday with beach walks, temples, and really good food are the main attractions of this place.
4. Kodaikanal
The princess of hill stations is budget friendly and has the best street food at very cheap rates. The sightseeing tour of Kodaikanal will definitely make your trip a memorable one.
5. Sikkim
Experience the Tibetan culture and awesome food at this paradise. Hotels and food are quite cheap here so you can plan a long stay here. Trekking, river rafting, bird watching, cable car ride and yak ride are the things to do.
6. Kanyakumari
The tip of India is a must visit as it's one of its kind. Filled with beauty and the experience of watching the meeting of the Arabian Sea, Bay of Bengal and Indian Ocean is just so mesmerizing.
7. Lonavala
A family holiday to Lonavala is not costly and also it has many exciting activities such as camping, horse riding, trekking and waterfalls to do.
8. Munnar
Scenic drives, national park waterfalls and tea gardens are the best things to do in Munnar. It is a pleasing hill station which is budget friendly also.
9. Ooty
It is one of the best places to visit in India and it is pretty cheap. The botanical gardens, tea plantations, fishing, and local sightseeing are the best things to do in Ooty.
10. Spiti
Spiti is a place you should visit if you like going to places which are unexplored. Explore the valley on your own and get to know its hidden treasures.
11. Goa
It is the party capital of India and you can have the time of your life without spending too much. The beach, waterfalls, and amazing nightlife have been all packed in one city just for you.
12. Kasol
This destination is quite trending among the young generation and it is quite cheap. Enjoy the breathtaking views of the Parvati River and different cuisines from all around the world.
13. Jaipur
Visit the pink city and go on the historical trip of the Amer fort, Jantar Mantar, City Palace and Hawa Mahal which will truly leave you good memories with your friends and family.
14. Itanagar
Itanagar has spectacular natural beauty and you must visit the Ganga Lake, Ita Fort, and Polo Park to make your trip complete.
15. Pushkar
This sacred city has the Brahma Temple and the Pushkar Ghat which is very beautiful. Pushkar is not very expensive, the evening aarti and the jeep safari are the not to miss experiences here.
16. Agra
Visiting one of the Seven Wonders of the World is a must if you visit Agra. The local shops and restaurants are cheap and overall experience of this city is quite pleasing.
17. Amritsar
Invoke the spiritual vibes and visit the Golden Temple. The local dishes and cuisine of this city is a must to try and will fit your budget perfectly.
18. Manali
Manali is the perfect mix of good food and amazing adventure activities. Take part in paragliding, go to Rohtang pass to play in the snow and visit the Hadimba Temple which is one of the very famous tourist spots in Manali.
19. Jaisalmer
The golden city offers you experiences which you will never forget. The forts, local markets and sand dunes safari is a must when you visit.
20. Meghalaya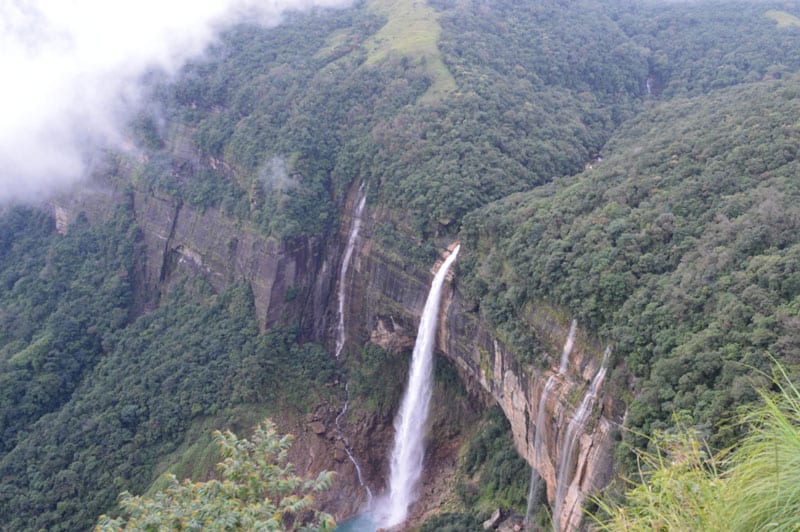 Magnificent waterfalls, caves and walking amidst the clouds are the things to do in this city. The accommodation and local cuisine are not very expensive so this trip will suit your budget perfectly.
So, what are you waiting for? Grab your suitcase and visit these budget friendly destinations!
Author's Bio
Rohit is a social worker who aims to preserve the natural beauty of nature. He also likes to travel a lot. To fulfill his dream, he shares his voyage experiences with other people so as to promote magical creations of the nature through his writings. To read about his magical experiences stay tuned to TransIndiaTravels.com
Have you seen something amazing during your travels? Write about it and have it published on Backpackways.com Know How To!